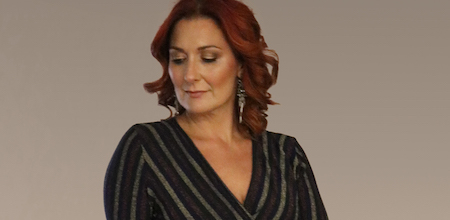 Stephanie Blanchoud on TF 1

Series ENNEMI PUBLIC starts Monday February




Stephanie Blanchoud stars in the international success TV series ENNEMI PUBLIC and launches a new single MES BONNES MANIERES
Ollin Kan joins Cricket Hill

master EDM producer & violinist



Stéphanie Blanchoud in DE GROTE POST



Friday 9th of December don t miss the unique show of Stephanie Blanchoud at De Grote Post in Ostend
DEF DAMES DOPE IS BACK

Sisters of 90s group reunited




OK ALL RIGHT, AIN'T NOTHING TO IT, HAVIN' A GOOD TIME, DON'T BE SILLY were a few of the group s 90s hits. They now relaunch with own written material and it is better than ever. Welcome to the Cricket Hill family sisters!
New signing: Dave Till

Dave joins the family




DJ, Producer, Composer, Remixer Dave Till signs an exclusive 3 year deal with Cricket Hill Music.
28th participation at MIDEM



Since 1989 we represent our music at MIDEM. TEMPO, EMI (partnership), PolyGram, UNIVERSAL, VAR/VRT and now as CRICKET HILL MUSIC.
New partnership in Belgium

with De Persgroep




Cricket Hill acts as a consultant in authors rights and new product development for De Persgroep, publisher of leading newspapers Het Laatste Nieuws and De Morgen and magazines such as Dag Allemaal and Story.
N

EW RELEASES
Stéphanie Blanchoud
New single: MES BONNES MANIERES
CHARCOALCITY
Industrial metal from Belgium, where the coalmines were active untill a few years back. Amazing!
COMETS
Written in Philadelphia and Mons but recorded in NYC and remixed in Brussels thus forming the perfect Belgo American co production produced by Ollin Kan with amazing vocals by Tyana Bay.
PAIGE & VILAIN
Resident Blue Buddah DJ & wizard-musician Martin-Le-Vilain join forces. Great !
BONNIE ANDERSON
Bonnie Anderson is at the verge of international success with this track
The Serious Five
Back after +20 Years with great electronic pop music and an even greater single
DB feat Jay Martin
First track of DB written by himself and produced by Sammy Merayah (Wolfpack). Released on Caution Records
GERINIMI
The new project by producer/songwriter A.J. Sun from Antwerp (Belgium). Check it out!
Eva De Roovere
Eva De Roovere sings in English for the first time on this album. She co-wrote 4 tracks with Bob Neuwirth - Cricket Hill Music.
HENRI PFR
This DJ from Brussels is a coming name on the EDM scene. Great track.
MARI LUNA
Only once in a few years hits like this one pop up. "Mojito" from master songwriters Andres Romero (2 Fabiola, Nunca, ...), Kurt Burgelman (Party partie) and Peter Gillis (K3, AB Logic, ...). Mari Luna went to the New York Film Academy and has live and stage experience.
WILL TURA
The new single of Flemish Number One artist Will Tura "Viva La Vida" is co-written by Kit Hain and is published by Cricket Hill Music.
BOB SINCLAR
The new Bob Sinclar single is now coming out in France. The track is already charting in some territories.
STEPHANIE BLANCHOUD
New album, including the duet with Daan.
T
OP HITS
Break Your Fall (The Osmonds)
Building Bridges (Milow)
Can I Get Your Number (Kato)
Décor (Stéphanie Blanchoud & Daan)
Die ouwe foto van de klas (Nicole & Hugo)
Dronken romantiek (Arne Vanhaecke)
Flamingo (Kato)
Forget About Love (Barbara Dex)
Gare A Toi (Le Grand Bateau)
Hard On Yourself (Guillaume Devos)
Heartbreaker (Natalia)
I Surrender (Monrose)
I Want You (Bob Sinclar)
I Will Wait (Barbara Dex)
Just A Girl (Stan Van Samang)
Keizer van de nacht (Eva De Roovere)
King Of Diamonds (The Sinderellas)
K.O. Love (Keyoh)
Little In The Middle (Milow)
Maybe Today (Stan Van Samang)
Milky Way (Kato)
Out Of My Hands (Milow)
Out Of My Hands (Milow & Marit Larsen – top 10 GSA)
Patati Patata (Biezebaaze)
Rambo (Milow)
She Might She Might (Milow)
Simple Life (Stan Van Samang)
Slaapt de zon (Eva De Roovere)
Suits You Well (Kato)
Sweet Sweet Boy (Kato)
Take It From Me (Stan Van Samang)
The Ride (Milow)
Unbreakable (Conchita Wurst)
Viva La Vida (Will Tura)
Welcome Home (Stan Van Samang)
Waar je ook maar bent (You Can Count On Me) (Will Tura)
When We Get 2Gether (diMaro)
Why Should I Wait (from the movie "Groupies bleiben nicht zum Frühstück")
M

USIC PUBLISHING

As publishers we represent a.o.:
Kaye-Ree (GE)

Kaye-Ree 'New Air'

Stephanie Blanchoud (CH)
Kurt Burgelman (BE)

[Biezebaase - Partie Party]

Kato Callebaut (BE)

[Kato]

Fabien Garosi (FR)

Film. TV. Pub.

Kit Hain (U.S.)

[Chaka Khan - Cher - Heart - Fleetwood Mac - Cyndi Lauper - The Temptations - Selena - Milow]

Ariane Jansoone aka AJ Sun (BE)

[TLD - Vivian D Black]

Ollin Kan (BE)

Liam Chan - Renato Marquez

Martin-le-Vilain (BE)

Merdab Taplak - Sander W. - U-Ness - Beat Secrets

Pieter Matthys (BE)

Matthys Kollektiev

Sammy Merayah (BE)

[Wolfpack - DJ Wout - diMARO]

Milk (BE)
Bob Neuwirth (U.S.)

[Kris Kristofferson - Janis Joplin - Patti Smith]

Kariné Ohanian

[Keyoh]

Geoffrey Oryema (FR)

Cercle de Minuit, Daniel Lanois, Brian Eno

Andres Romero (BE)

[2 Fabiola - Leopold 3 - Nunca - Pitaboys]

Jennifer Scavuzzo (IT)
Dave Till (BE)

TomorrowLand, TomorrowWorld, BeachLand
S

UB-PUBLISHING, PUBLISHING ADMINISTRATION & NEIGHBOURING RIGHTS

We also act as administration or co-publishing or sub-publishing or neighbouring rights collecting partners for the Benelux for several European and US published songs and catalogues.

Ref: Base Publishing – BelAire Continental Music – Rossio Music Publiushing - Silva Screen Music.
M

USIC&MEDIA CONSULTANCY

Cricket Hill is run by an executive with 20 years+ experience at the helm of companies such as PolyGram Music, Universal Music Publishing as well as top media firms. We can advise you in different matters regarding the music and media business (such as music publishing - both national and worldwide –, media trends, new tv formats etc.).
M

USIC BROKERS

We pitch and place your masters for you with international partners through our worldwide network. We find the deals and help you negotiate them (or negotiate for you). You sign the deals and get paid the net advances and royalties.
P
ITCHING & SYNCHRONISATION
Most of our songs are available for recording by artists and/or pitching for synchronisation purposes (advertising, movies, TV).  Sometimes we control both master rights and publishing rights.
We are certainly there to help you find that one unique song that can make a difference for your artist, campaign, soundtrack, website, …

If you are an advertising, movie, music or media professional, you can send us a mail at info@crickethillmusic.com together with some personal information and you will get a selection of top songs for your campaign.
M
USIC PRODUCTION & MARKETING
We have a 20 years + experience in A&R (artist & repertoire) with an attic full of gold and platinum records in territories such as Benelux, France, Germany, Italy, Sweden and much more. We are ready to assist you in any artistic guidance you might need for your musical project.
As experienced marketing executives Cricket Hill can offer you marketing ideas and strategies to launch your new project or new artist within the Benelux.
T
V FORMATS
We developed a few exclusive and original TV formats (such as 'The Music Village' and 'Song City TV') where music is the main ingredient. If you might be interested in receiving more information about our formats, please feel free to contact us. Formats, names and logos are ® in most territories.
M
ANAGEMENT CONSULTANTS
We launched and managed several top artists in the past and are ready to share our experience with new clients in a consultancy or eventually co-manager role.

Ref: Dirk Brossé – The Dinky Toys – Kid Safari – Geena Lisa – a.m.m.
M
USIC EVENTS ORGANISERS
We organise just a few music events but one of those already has an international following.

Ref: Song City 2007 & 2008 & soon 2014 – Music Village (Muziekdorp) (in the making)
C
ATALOGUE OF MASTER RECORDINGS
We represent exclusively the
TEMPO
catalogue of masters, with a.o. :
The B-Tunes
Dirk Brossé *
Marijn Devalck
OST Daens (Oscar nomination 1992)
The Dinky Toys
* (limited titles only) and the original recordings of PARADISIO (worldhit: "Bailando")
We co-own the complete
SUFAMACO
master and publishing catalogue (90's top DANCE label) ith all the hits of:
CM (Dream Universe)
D.J. Kalpa
The Mackenzie feat. Jessy

[a.o.  Innocence-Arpegia (Without You)-...]

Marino Stephano

[the Trance king]

Third Bass

[The Soul-Take Control-…]

Virtual Zone

[Heaven-Virtual Zone-…]
Feel free to ask for any sample you might need.